Airpod Case: Life Accessory
Is your airpod case your new accessory? You carry it nearly all day every day. Airpods are the most convenient wireless headphones and we all need to bring access to music with us. Therefore our airpods cases also come with us everywhere. Are you walking around with you plane white cube case attached to you with no individuality? You shouldn't be. If you invested in a pair of airpods and have become inseparable from them you should be customizing your airpod case. Airpods are worth the investment and bring simplicity to your life therefore a customized case for them is worth the purchase as well.
Protect your Investment
Airpods are a big purchase for a small technology that needs to stand up to everyday use and travel. The white case they come in can easily get dinged or scratched in your purse, clipped to your keys, or in your gym bag. White attracts dirt and scuffs and scratches, especially when carried around daily. The case is also small and easily can sustain damage if dropped, or stepped on, or squished at the bottom or a bag. A silicon or similar material case can easily protect this valuable investment and help keep the case clean and undamaged. The customized case is also easily replaces or changed when the original home for the airpods cannot.
Necessity: Stylish Accessory
Considering the advantaged airpods bring to your daily life you have to admit they feel like a necessity. If it becomes necessary to carry airpods with us daily we should not only customize a case to protect them but also use it to express our individuality. Customized cases can be ordered in an array of vibrant colors, patterns, and designed to include symbols or your name – basically a ready to make airpod case just for you. If your name is on your airpods you are much less likely to lose your investment or confuse it with someone else's pair. The variety or designs fit anyone's style. A customized case can transform the boring white cube of your airpod case a sleek, stylish, creative accessory added to your daily wardrobe.
Definitely Worth It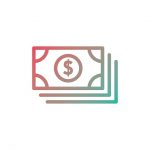 You bought airpods because they allow your to listen to music wirelessly. Because they connect you to your technology conveniently, simply, and whenever you need to be. The case they come in can protect them and keep them charged and ready to use but it can be damaged too. Anything worth bringing with you everyday is worth customizing and protecting with a case. Airpods are worth having on you and are arguably a necessity. Considering this truth a customized case is worth the investment. Airpod cases need the protection of a case to stay clean and undamaged and they make a stylish accessory when customized.